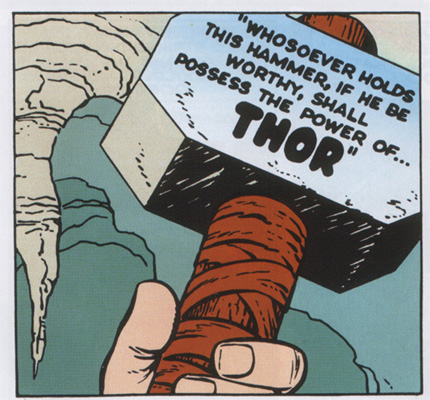 Well my loyal readers, another Fan Expo has come and gone. And while all of us at Comic Book Daily are recouping this week with pots of coffee and cases of Red Bull, I thought that I would give you my take on the convention.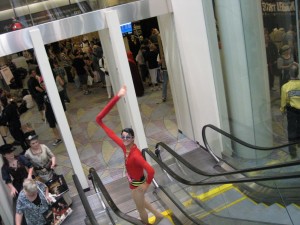 As always there were a lot of free giveaways. DC really outdid itself by giving out a tonne of free starter books from their What's Next line. Yes these are all inexpensive comics already found in shops, but it is a great way to get new readers hooked on some of the best the company has to offer.
Marvel was pushing their Digital Comics Unlimited with a great deal. If you signed up for a year's subscription you got 20% off. A years subscription is only $60 and you have unlimited access to over 7000 comics. I can't say enough good things about the Digital Comics Unlimited in this space, but keeps your eyes peeled for a further post on my love for this program.
Big thumbs down to some of the artists. I was unimpressed at how the prices for sketches had skyrocketed even from last year. Oliver Coipel was charging $500 for a full body sketch! He is a good artist, but that is too much. Does he think that he is the new Kirby? Also more than one fan complained to me that some artists (I heard Ethan Van Scriver a few times) told them to come back at a certain time and then reneged on the doing the sketch. I know that artists are very busy at a show and that it is very tricky to create a sketch for everyone who wants one, but charging exorbitant fees or making false promises isn't the way to go. I would suggest that all artists (and many already do) bring prints along. That way if someone can't get a sketch from you they still can get a great piece of art.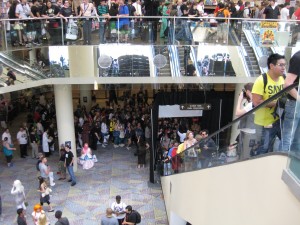 Of course the big issue to discuss is the crowds. As many of you know, a lot of fans (who had tickets) were not let back into the building after leaving to go get lunch. This was due to capacity issues, but the tickets allow for re-entry. To make matters worse, new ticket sales were continuing even after capacity was reached. There are a lot of stories on the internet right now about people sneaking back in, mistreatment from Hobbystar (the company that runs Fan Expo) staff, etc. Some of these might be true, but I would caution that most of them probably are coloured by the limitless rage of nerds.
Hobbystar made a mistake. They mismanaged the capacity crowd at this event. They have apologized. It is highly unlikely they planned this on purpose (as has been suggested online), and the only question for me now is what will they do to fix it?
At the Toronto Convention Centre, the North Building has a smaller capacity than the South Building, but this year the South Building was booked (gynaecologists convention). Hobbystar needs to ensure that whatever space it uses has the capacity to handle the crowds. However, the show grows every year and eventually Fan Expo may outgrow the Convention Centre space. Here are some options for Hobbystar:
1. Have a contract with the Convention Centre to have the South Building for several years. This will eliminate space booking conflicts.

2. Use both the North and South Buildings. This will help with capacity issues but dealers hate being set up in more than one room. This would only work if the space was divided by type. (Comic book dealers were all in one section, Anime all in one section, etc.)

3. Use some space in the Intercontinental Hotel (see #2 for similar issues).

4. Use the Direct Energy Centre at Exhibition Place. This would require moving the date of Fan Expo. You can't use Exhibition Place during the CNE.
We will see what Hobbystar does to remedy the misstep of this year. A lot of fans were very angry (and rightly so) and have refused to ever return. My hope is that Hobbystar is able fix the issue and offer some compensation to the fans. Normally they have a smaller show in November, and free admission to that event would go a long way to letting fans know that all print apologies have been genuine.
Anthony Falcone is a freelance writer living in Toronto and he is about to enter the world of survival horror. If you have need of his services you can reach him at [email protected] You can also view his elegant words of prose at www.thenerdalert.blogspot.com.